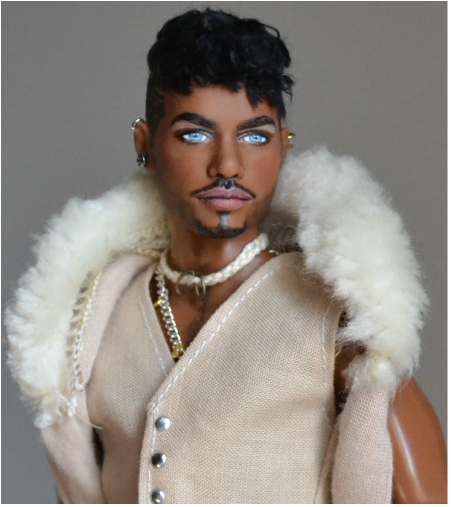 Zu- pronounced Zoo (AKA Zuberi) Ken OOAK Repaint by DollAnatomy
Welcome to Doll Anatomy!

Hello fellow doll A.K.A miniature people lovers! This is your dream site! You have come to a place where you can finally have the realistic dolls you've always wanted! Too many years have already gone by and you have had to suffer with dolls that are designed with anatomy deficient bodies and cartoon like facial features. Here at Doll Anatomy we offer OOAK dolls, doll repaints, doll body augmentations, and customizations that appeal to the adult doll collector. Our dolls are perfect for your dioramas, online photo stories, or to bring your existing display cabinet to life!


Now that you have read a little about us, it is time to make your doll dreams come true!!!




---